B Reactor becomes part of Manhattan Project National Historical Park
The flag of the National Park Service (NPS) flew over Hanford's historic B Reactor for the first time on November 12, 2015, at a special event commemorating its inclusion in the new Manhattan Project National Historical Park (MPNHP). More than 250 invited guests, including school children for the first time, gathered at the front face of the reactor for its dedication as part of the new park.
Created in December 2014 by federal legislation, the MPNHP includes historic facilities at Hanford, Los Alamos and Oak Ridge. The Hanford portion of the park will also include some pre-World War II sites, including the Bruggemann stone warehouse and the White Bluffs Bank. They will help tell the story of one of the first acts of the Manhattan Project — the condemnation of private property and eviction of homeowners and Native American tribes to clear the way for the top-secret work.
A cooperative agreement defining the respective roles and responsibilities of DOE as landlord of the facilities and NPS as operator of the park was signed in Washington D.C. two days earlier by Energy Secretary Ernest Moniz and Interior Secretary Sally Jewell.
Washington Senator Maria Cantwell and retired Washington Representative Richard "Doc" Hastings, who sponsored the enabling legislation and worked together for its passage, were among the speakers at the special program and tour. Among the several schoolbus-loads of children who visited the reactor for the first time were fourth-graders from White Bluffs Elementary School, named after one of the farming towns along the Columbia River that were evacuated for the Manhattan Project.
Also present were founding members of the B Reactor Museum Association, which worked since 1990 to preserve the world's first industrial-scale nuclear reactor.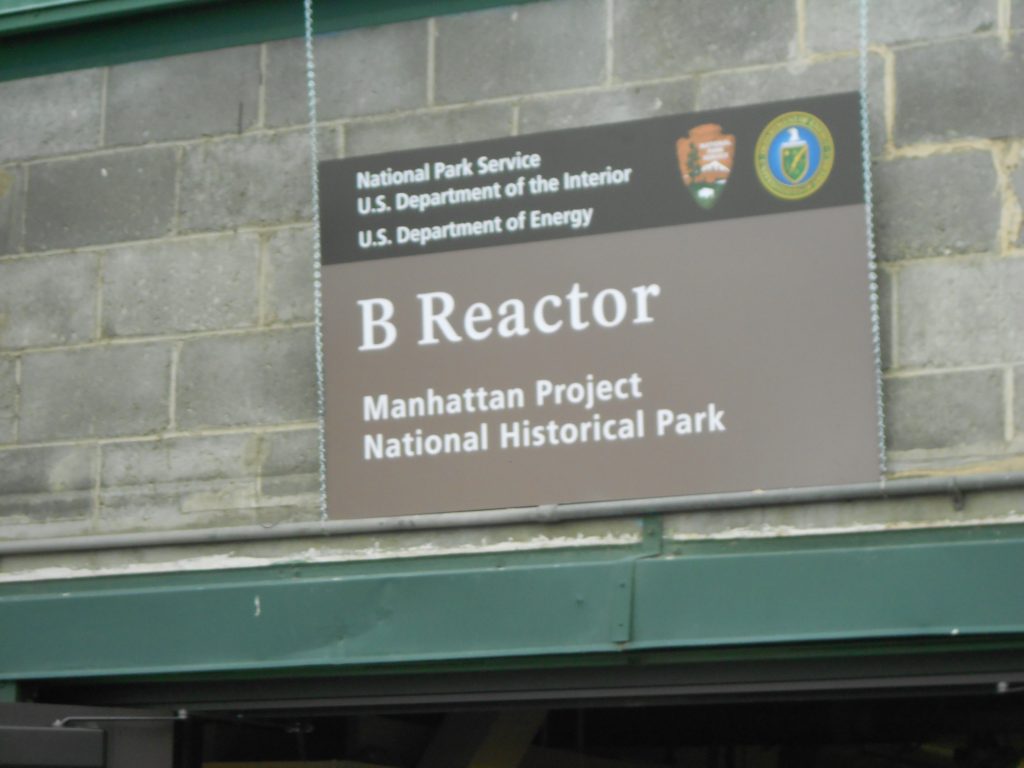 Manhattan Project National Historical Park sign at B Reactor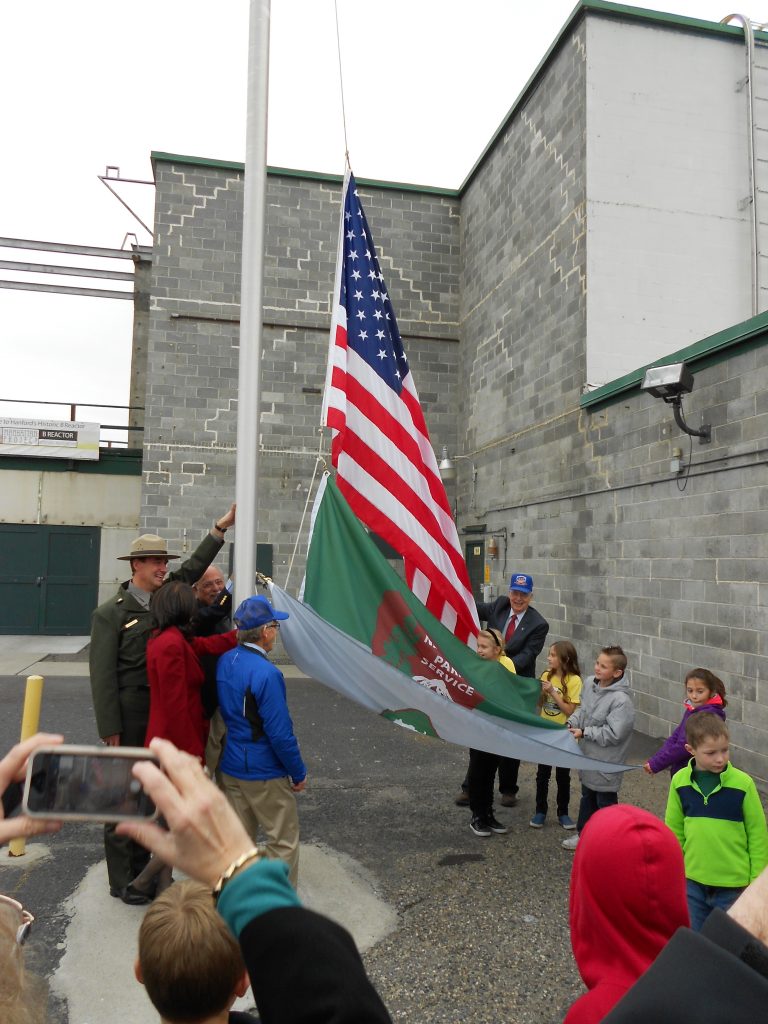 Raising of US & NPS flags at B Reactor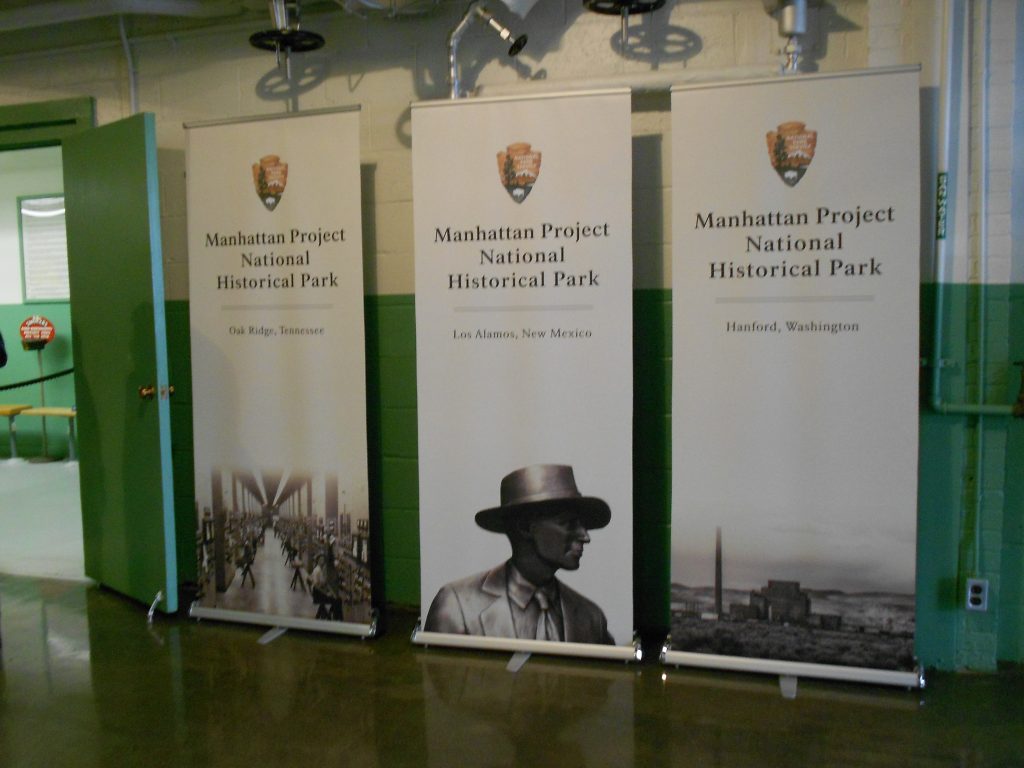 Manhattan Project National Historical Park entry display
Sen. Maria Cantwell speaking at B Reactor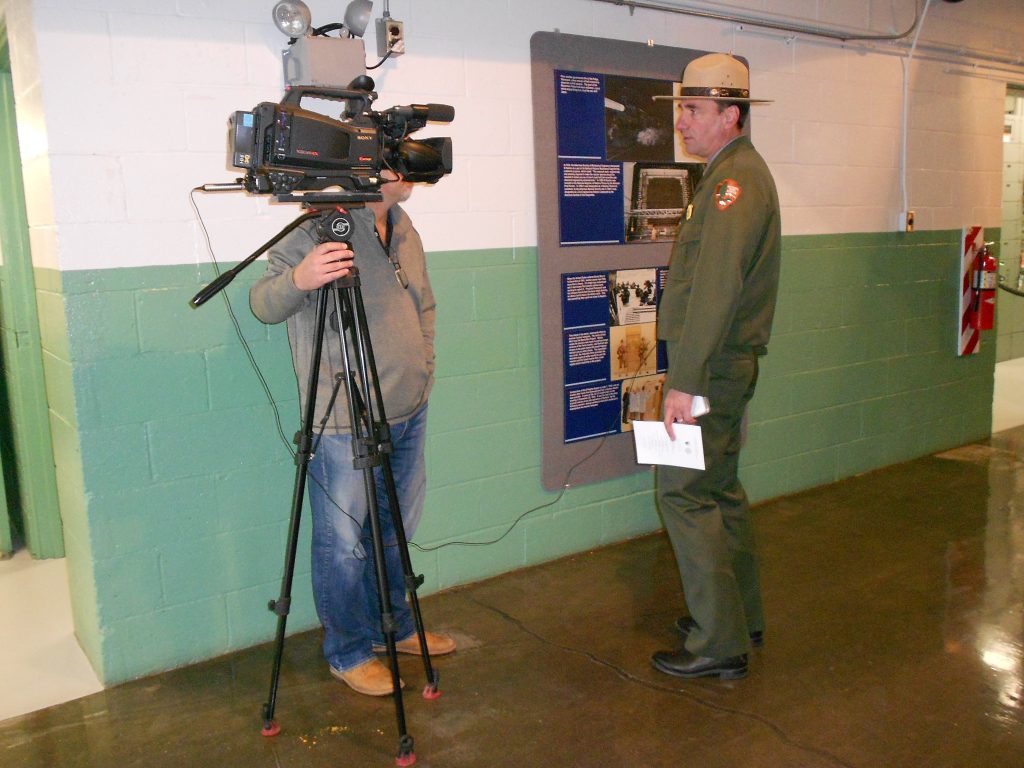 Chip Jenkins, acting director of the National Park Service
Pacific West Region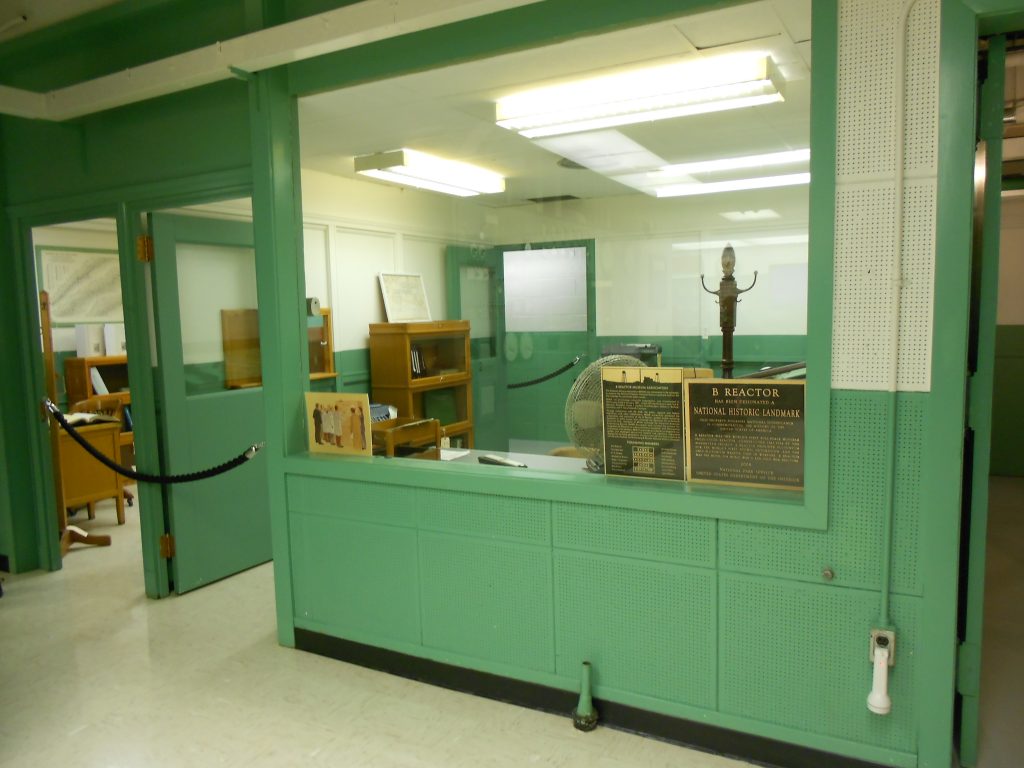 B Reactor office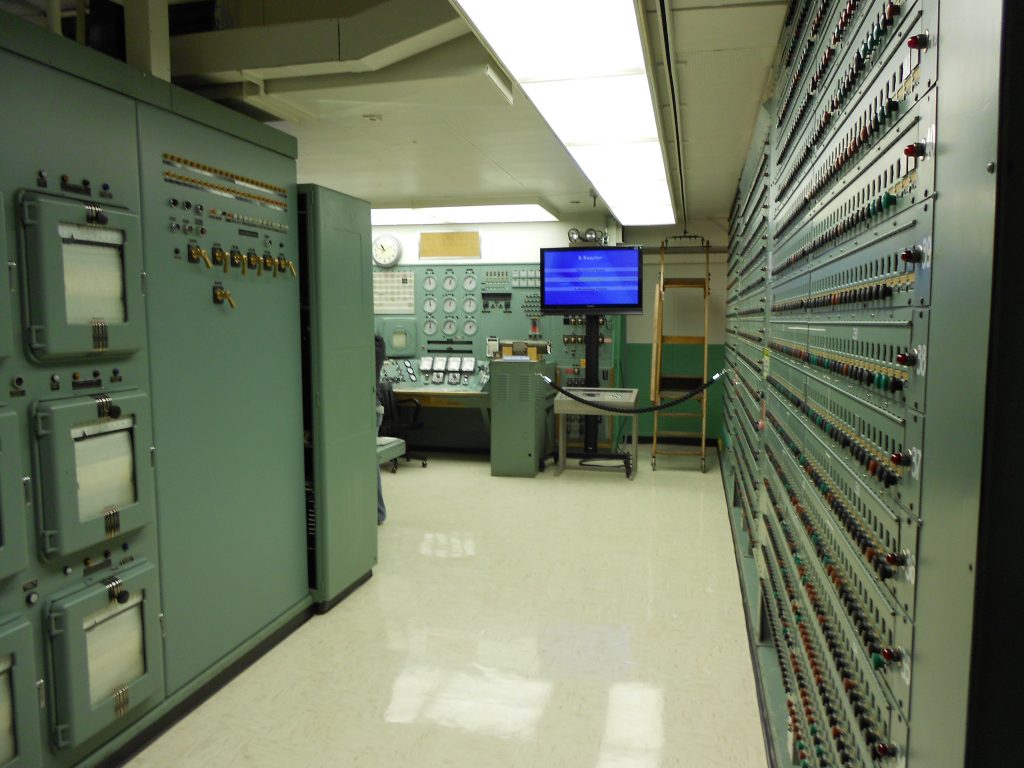 B Reactor control room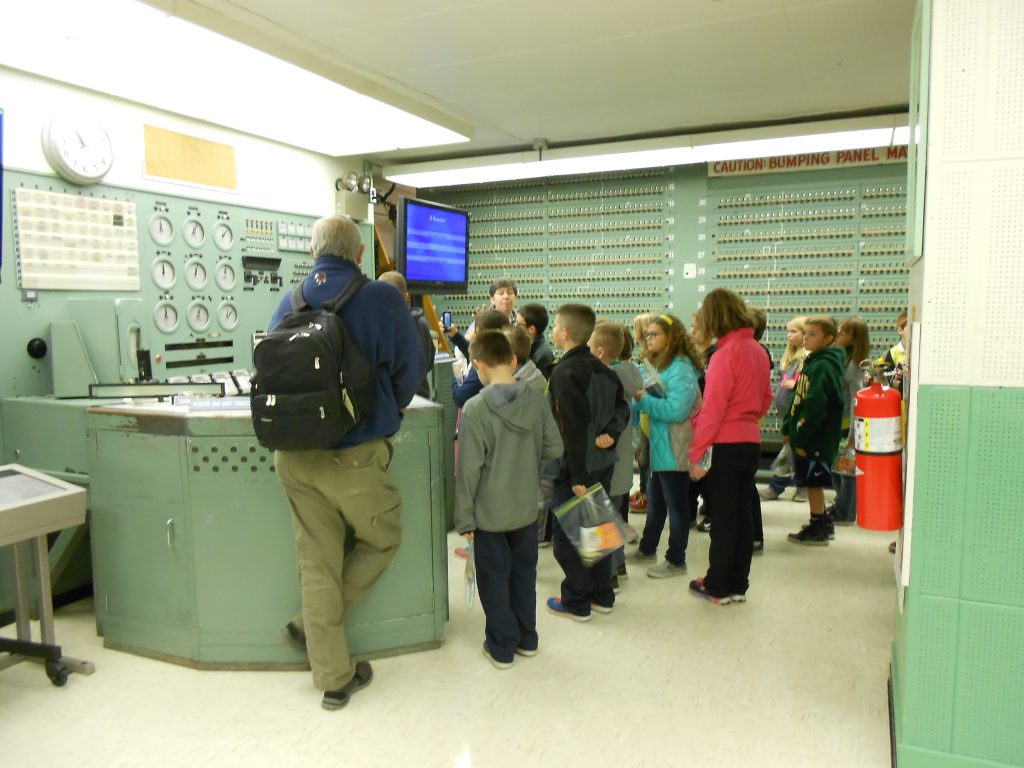 First children in B Reactor control room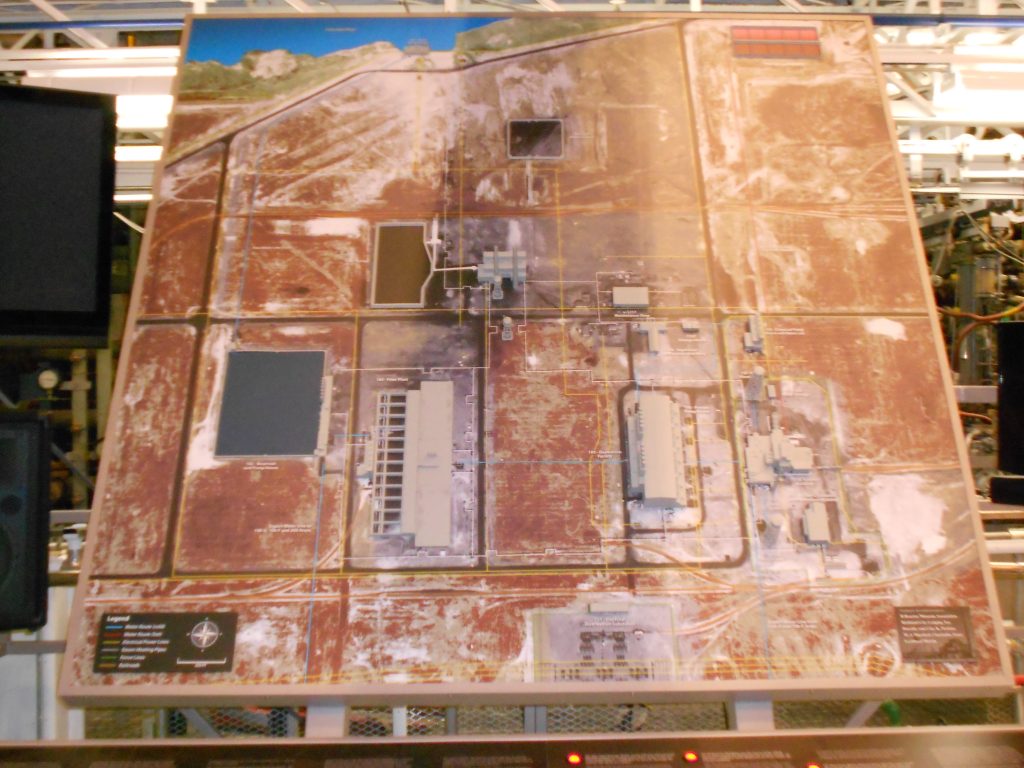 B Reactor area model