Enjoy historical documents and special presentations by members of B Reactor Museum Association. Recently added, "Lost in the Telling …" by the "DuPont Story" Committee of the B Reactor Museum Association Ben Johnson, Richard Romanelli, Bert Pierard.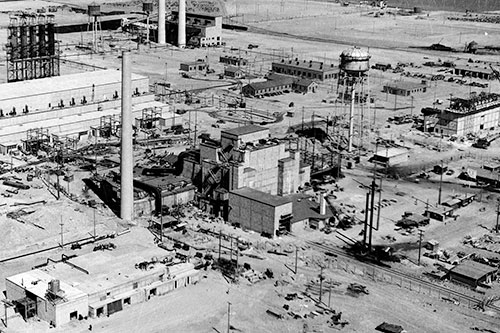 LIKE THE WORLD'S TIDAL WATERS, the study of our national story sometimes leads us into historical eddies, rich in human interest content, that have been bypassed by the waves of words of the larger accounting of events. Such is the case of the historical accounts of the Manhattan Project . . . Read More >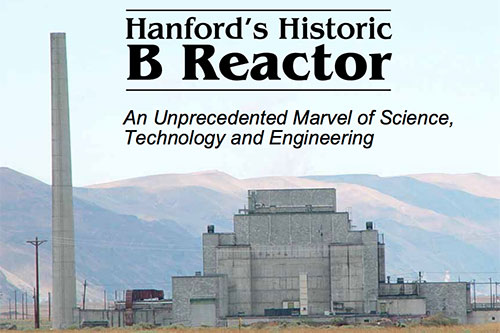 B Reactor – A Marvel
B REACTOR HAS OCCUPIED A SIGNIFICANT PLACE in nuclear history for more than 25 years. Enjoy our presentation Hanford's Historic B Reactor outlining the marvels in science, technology and engineering. We've included an historical timeline and drawings of B-Reactor's facility.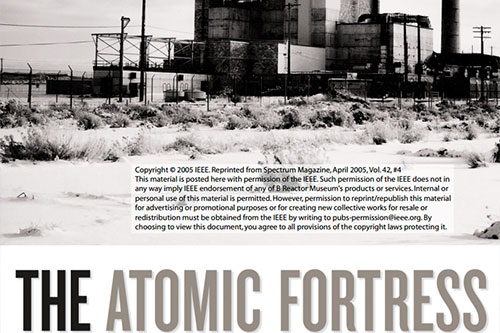 The Atomic Fortress
"ON A DESOLATE STRETCH OF HIGH DESERT in the northwestern United States, a fortresslike building stands alone, windowless, its massive concrete walls seemingly guarding a secret. But its secret was revealed long ago." Read the complete article published by IEEE in April 2005.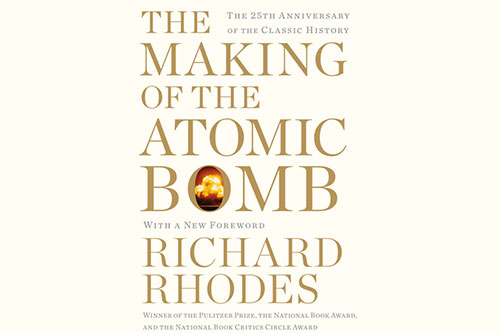 60th Anniversary Keynote
PULITZER PRIZE-WINNING AUTHOR Richard Rhodes was the keynote speaker at the Hanford and History 60th Anniversary. Richard Rhodes is author of The Making of the Atomic Bomb, the definitive history of nuclear weapons and the Manhattan Project. Read Rhodes' full keynote speech.